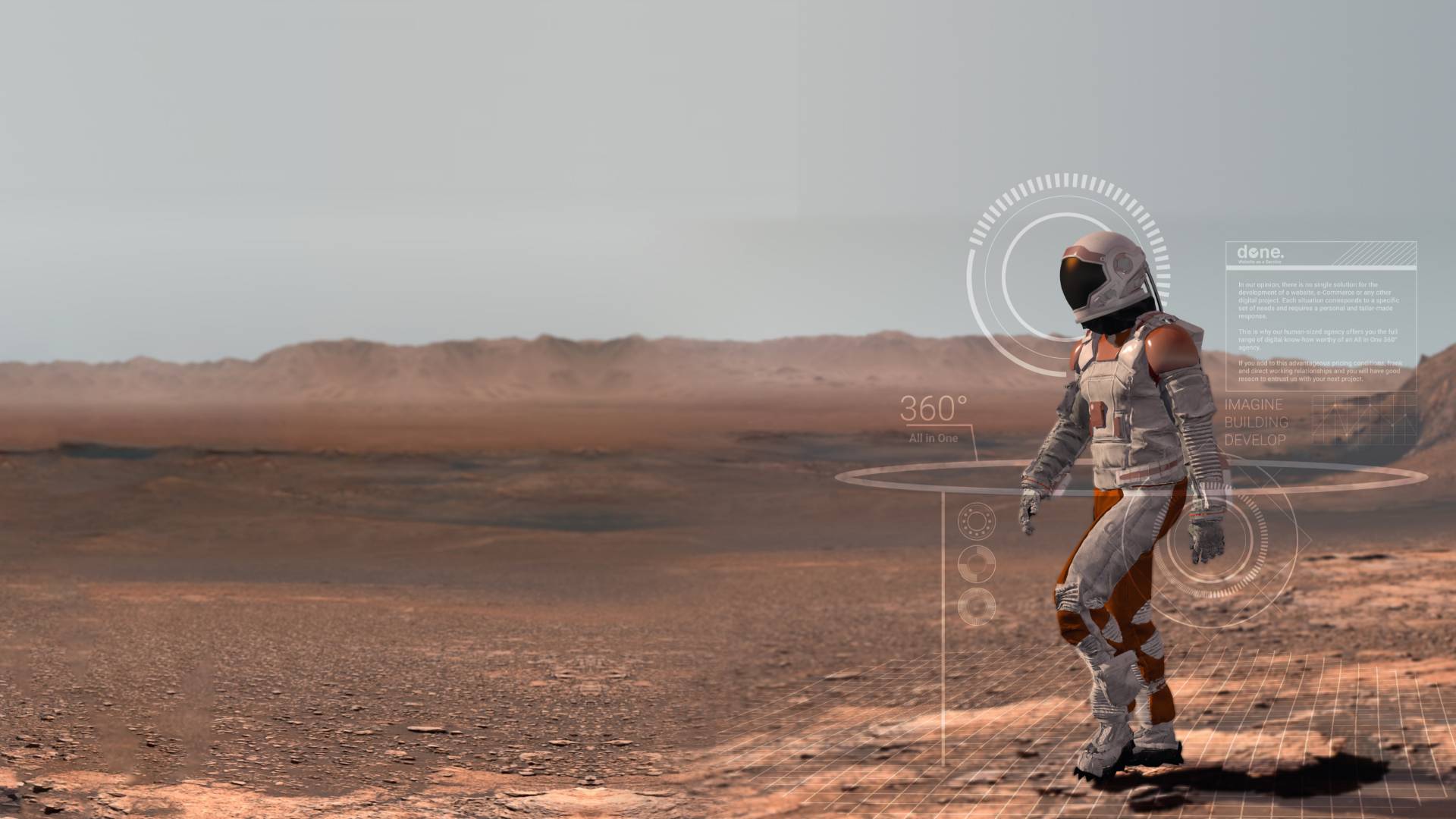 Our competences
Imagine – Building – Develop
For us, whether to develop a website, an e-commerce or any other digital project, there is no single solution. Each project corresponds to a set of specific needs and requires a personal and customized response.
This is why since 2014, our agency – on a human scale – assembles in each project entrusted to it, the full range of digital know-how worthy of an All in One 360° agency.
We have two revelations for you!
They will tell you a lot about how we articulate our skills and know-how to develop tailored, end-to-end managed solutions with agility.
1 – A website is not an end in itself.
The websites we design are deployed within a coherent digital strategy specifically designed to: maximize contact acquisition, generate sales, improve notoriety and visibility, in a word to meet the growth objectives of our customers.
2 – A website is not a finished product.
We provide seamless support for the continuous evolution of the sites we develop. Thus updated they respond at all times to the evolution of your offer and the needs of your customers.
Our experts sift through each project, analyzing your market and your offering, as well as the digital platforms you already use, to design the right digital strategy to achieve your goals while staying within your budget.
Website Audit
Benchmark
SEO Audit
Digital Strategy Audit
Brand Strategy Audit
The skills of our developers allow us to respond to all types of projects. Through continuous exchanges with our marketers and designers, they structure and format your website to make a coherent offer that meets the needs of your target.
Custom site design
Architectur & Ux Design
Responsive design
Webdesign
SEO on & off page
Work in 7 languages
Using our agency to develop your e-commerce strategy will give you an advantage over your competitors. Not only do we master the latest technical tools and marketing resources, but once your e-Commerce site is online, we accompany you to make it grow and ensure its success.
Interactive sales system
Automatic invoice creation
Confirmation of orders
Automatic shipping systems and parcel tracking
Configuration of payment gateways
Inventory Management
API Synchronization
We create and develop custom mobile applications that bring you closer to your customers. We develop iOS and Android applications with native code specific to each platform.
Mobile applications
Business applications
iOS applications
Android Applications
Time-clocking solutions
Geolocation solutions
Shared work solutions.
We create optimized campaigns for each platform, we target your potential customers and prospects at the right time with the right message thanks to captivating content. Our goal? To maximize your return on investment and maximize your performance. Increasing sales, improving your visibility, your notoriety or managing your reputation, we intervene at each step of your marketing strategy.
Marketing Strategy
Benchmark
Data Analytics
Search Engine Optimization (SEO Off and On Page)
SEA : Google Ads & Social Ads
Social media management
Content Marketing
Inbound Marketing
Lead Nurturing
Marketing automation
Reputation management
The design and development of a digital platform should create a valuable and memorable user experience while positioning your brand/sign values. We create these experiences that convey much more than aesthetic values, they address the needs of your target audience to inspire not only affection but also action.
Logo Design
Brand Identity
Graphic chart
Architecture + UX
Website Design
Mobile App Design
eCommerce Design
Global Experience Assessment
Start the digitization process of your company and bring collaborative work tools, secure and in real time to your employees.
Secure Hybrid Cloud (Google Cloud)
Videoconferencing (Google Meet)
Collaborative work tools (Sheet, Docs,…)
Company mail (Gmail)
Collaborator and customer agendas
Security and encryption
The content of your website must be authentic, genuine and of high quality.
Whatever your needs, we offer you an efficient and attractive copywriting.
Writing texts designed to help search engines.
Management of corporate blogs
Content for e-mailing
Benchmark by keyword
Editing of text in HTML/code to ensure the effectiveness of all tags.
Customized SEO reports
Programming a website is very different from "simple" web design or web development, it is an infinitely more complex step, consisting of writing, tagging and coding the functionalities of the site. This means that everything you see on your website (be it the user interface or the administration panel) can be modified to meet your exact needs.
PHP
Custom Database Development
Java
AJAX
CSS
C#
Xamarin
C/C++
JavaScript
Handheld / PDA
Applications Development
XML
HTML
Inbound Marketing is the way to deliver an intuitive, engaging and targeted experience to potential customers – engaged in a buying process – every time they interact with your business online (whether on social networks or directly on your website).
As an Inbound Marketing agency, official partner of Hubspot, we help you stand out from the competition by creating powerful and relevant content focused on the needs of your customers. We turn these visitors into qualified Leads, then customers, then finally ambassadors for your brand.
Content Marketing
Creation of buyer personas
Buyer journey
Lead Nurturing
Marketing automation
We have a long history of working with reputable and reliable partners to provide our customers with dedicated or hybrid cloud hosting solutions.
Hybrid Cloud
Customized hosting solutions
Secure website hosting solutions (99.99% secure).
We create and monitor secure sites.
Monitoring
SSL Certificate
Creation of Anti-DDos system
SQS Solutions