Boost your sales with a custom e-commerce site
We offer solutions that adapt to your budgets and objectives
Whatever your size, your sector of activity, whether your project is B2B or B2C, we develop online shops that are easily managed, SEO optimized, that build customer loyalty and optimize your ROI.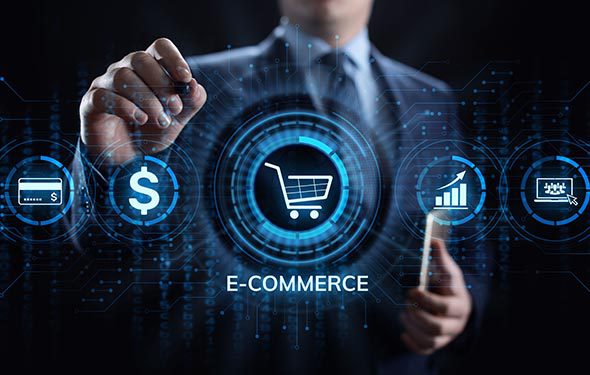 We implement the strategy that will ensure the success of your e-shop
---
E-Commerce strategy
First and foremost, we determine the strategy to be applied to achieve your objectives in a sustainable manner.
Traffic acquisition
The precise definition of your target audience and its behaviour will define the best acquisition channels and the digital marketing strategy to be planned.
Conversion & Retention
We analyse the entire customer journey and remove the sales barriers to optimise your conversion rate.
E-commerce management
With our dashboards we analyse statistics and purchasing behaviour to ensure the long-term effectiveness of your site.
Whatever the packs proposed, we also manage for you, without incurring costs and time on your part, the hosting, maintenance and security of our customers' e-commerce. We also make them evolve continuously to avoid having to carry out an expensive and hazardous site redesign after a few years.
Mini E-Commerce
599 € (plus tax) / month
Standard payment-gateways (PayPal, Stripe)
1 automatic shipping-system
Support of all payment-gateways
E-Commerce Basic
1099 € (plus tax) / month
Standard payment-gateways (PayPal, Stripe)
1 automatic shipping-system
Support of all payment-gateways
E-Commerce Pro
1699 € (plus tax) / month
Standard payment-gateways (PayPal, Stripe)
1 automatic shipping-system
Support of all payment-gateways