Programming
Website, online store, mobile applications or software… DONE develops solutions that meet your company's specific needs.
The ideal tool to improve your performance does not yet exist? We develop it from A to Z.
We create your website entirely customized
Digital showcase of the company, your website reflects the image of your company. At DONE, we want to help you preserve your identity. Your company is unique, your website should be too.
Our developers create your website, they update it, they ensure its continuous maintenance and with our Growth Driven Design approach, make it evolve at the same time as your company's needs: adding pages, a chatbot, simulator…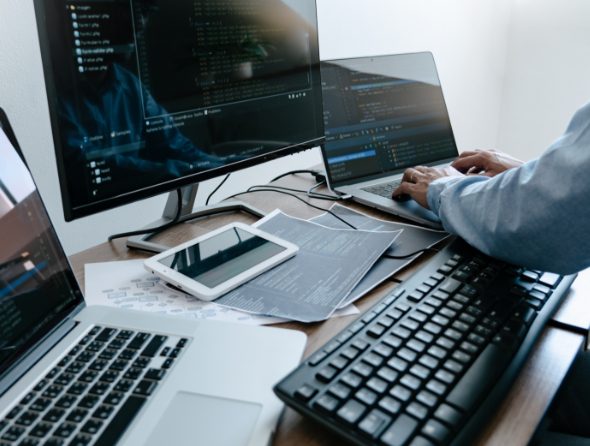 Do you want to improve your productivity?
We create the appropriate software!
---
Huge amount of files, duplicate databases, difficulty working with several people on the same project simultaneously… problems that many companies that have invested in standard software that do not fully meet their needs face.
As a multiservice web agency, we develop software specially designed for our customers. Our approach is simple, we analyze your working methods and we are interested in your company's objectives to offer you effective solutions that will help you be more productive.
Your tailor-made E-Commerce solution
---
Small online store or large e-commerce, whatever the concept of your e-commerce site, we design it so that it is simple to manage and pleasant to use for the customer.
The advantages of a DONE e-commerce for the customer:
---
Quick access to the product he is looking for
A pleasant shopping experience
A secure payment system
A chat to contact customer service
And for the e-merchant, the advantages of a custom online store are:
---
An enhancement of the flagship products
A site that respects natural referencing guidelines
A design that matches your editorial charter
Integration of your suppliers' APIs
The click & collect function
Direct order from the supplier of exhausted products
Integrated invoicing system
Inventory management
We also develop tablet payment solutions. Ideal for busy customers, they ensure that sales are not missed if there are too many people at the checkout.
Applications: Be connected to your customers at all times
---
Maintaining permanent contact with its customers and all those who have downloaded their application to their smartphone is a considerable advantage for a company. Customers can connect at any time. As for the company, if it has chosen a logo that corresponds to its graphic charter, it impregnates the image of its brand in the user's mind.
We develop mobile applications for the Android and IOS worlds as well as business applications for your customers or employees:
Business application:
time tracking, geolocation, work sharing, CRM, ERP…
Customer application:
promotional message, e-commerce application, performance monitoring tool…






The DONE web agency is located in Bertrange near Luxembourg City. Our team is composed of experts in IT, digital marketing and content marketing. Our full stack developers master the following languages: Java, C#, PHP, HTML, JS, CSS. All our creations, websites and applications, are entirely customized to allow us to perfectly adapt them to your technical needs and your visual identity.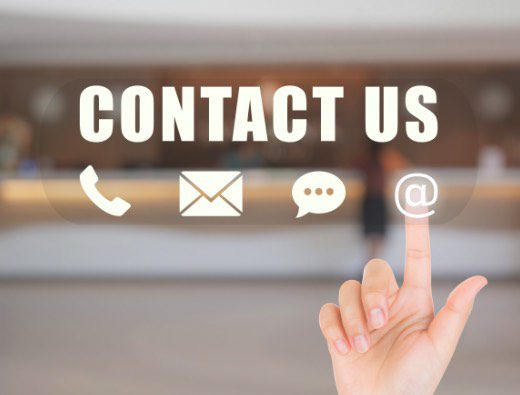 Website creation, website redesign, e-commerce?
Our team of experts: developers, web designers, editors, digital marketing specialists, will answer all your questions.