Design
To stand out from your competitors and be easily recognizable, your visual identity and website design must stand out. When a visitor arrives on your site, it will only take a few seconds to form an opinion about you – this perception the visitor will have of your image and your services will greatly condition the rest of the relationship he will have or not with you.
Visual identity: a fundamental element of your company
With our experience in UX design, web ergonomics and graphic design, we design with passion and enthusiasm the communication elements that contribute to your success.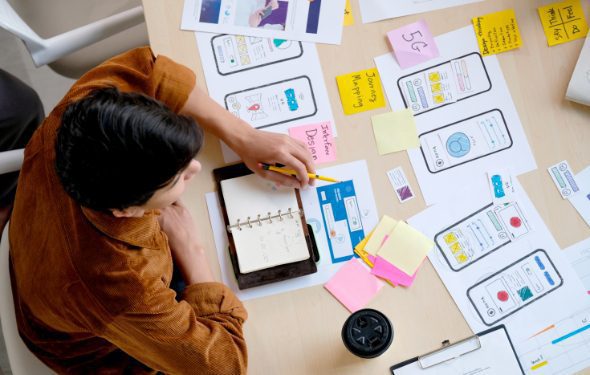 Our designers are at your disposal to bring your ideas alive.
---
Each visual identity work, which we create (webdesign, logo creation, flyers, videos, digital or print publications…) is a unique and innovative process, by which we seek to create sensations and provoke strong experiences between the interface and the user.
UX Design
conception
wireframe
personas
user stories
user path
Graphic design
artistic direction
design models
UI designs
responsive design
infographics
Web content
drafting
web rewriting
photos
videos
animation
Print
graphic charts
logos
pictures
brochúres
offset print
The three steps of webdesign with DONE
---
Step 1
Scenario and story board
The breakdown of the different steps of a user's navigation on a website or e-commerce makes it possible to know why and how the user interacts with this site. This precise study of its behaviour is our main tool to determine the ergonomics and services that your website must offer.
Step 2
Design and ergonomics
We submit you several interface prototypes that offer the ergonomics and design most appropriate to your strategy. In successive stages we develop your design up to your final validation.
Step 3
Design and graphic design
Our modern and original designs are adaptable to all screen supports from mobile to desktop and tablet (Responsive Web Design or RWD).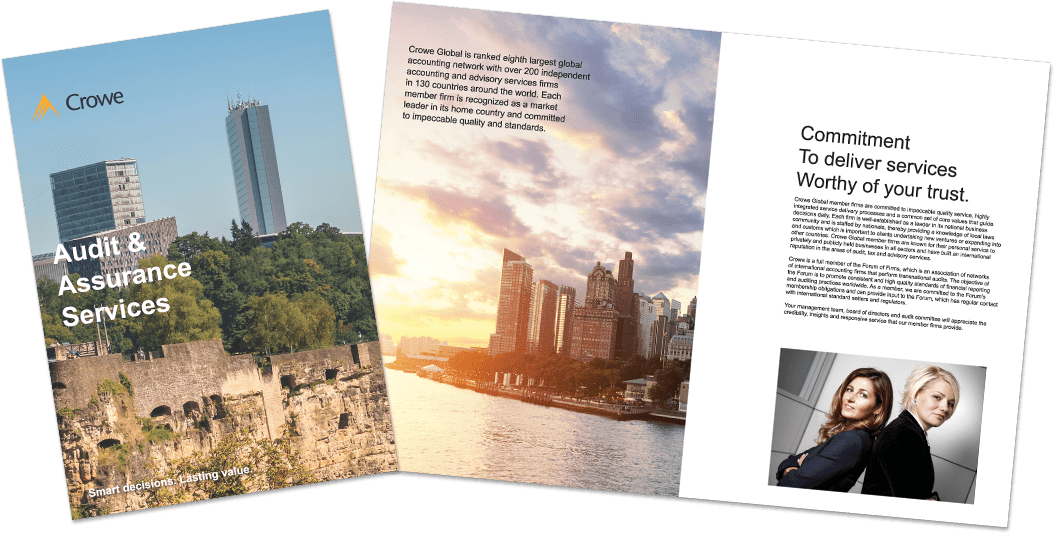 Our artistic talents are also able to adapt to each of our clients for offline requests such as the creation of paper brochures, flyers, business cards, logos, etc.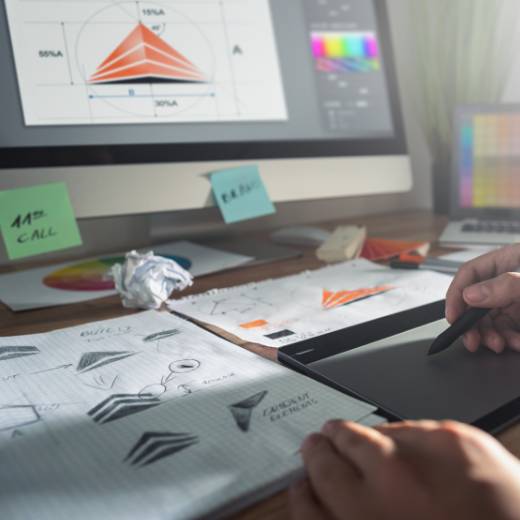 You are concerned about the visual identity of your company?
Our graphic designers will forge the values of your brand and they will apply them on all types of media