E-Commerce
Whatever your size, your sector of activity, whether your project is B2B or B2C, we develop online shops that are easily managed, SEO optimized, that build customer loyalty and increase your ROI.
E-commerce: conquer your customers!
We take into account the specificities of your business sector to create the e-commerce site that best suits your objective and we set up with you the marketing strategy to accelerate the transformation of your visitors into customers.
An e-commerce site is an essential element of your business strategy, put all the chances on your side, contact us for a first free analysis of your project.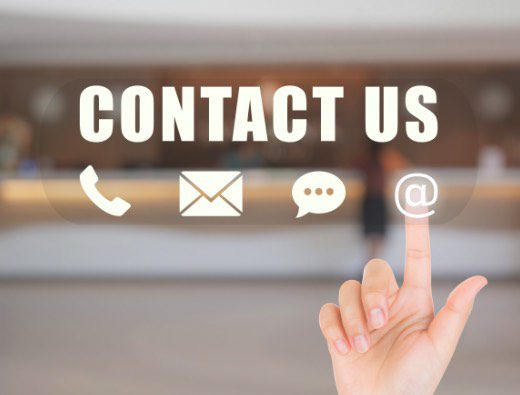 Website creation, website redesign, e-commerce?
Our team of experts: developers, web designers, editors, digital marketing specialists, will answer all your questions.
All our e-commerce sites are tailor-made creations, we automatically include the following services:
---
A tailor-made webdesign and ergonomics designed to attract and retain your customers
A valuable presentation of your products
A personalized contact form
Integration of payment modules
Natural referencing and SEO optimization
Maintenance, updating and hosting of your site
A Growth Driven Design so that your site adapts to changing trends and your needs without having to go through long and costly site redesigns
Invoicing in the form of monthly installments.
Some examples of e-commerce sites created by DONE in recent months
We design your e-commerce site from A to Z
---
For more fluidity in our collaboration, we assign you a project manager, who coordinates and manages with you the whole of your project from its conception to its launch:
UX / UI Design
Once we have immersed ourselves in your environment (your offers, your targets and your competitors) we define the ergonomics and functionalities of your future site. This step also allows us to carry out competitive benchmarks to refine the positioning of your site and adapt its navigability.
Graphic Design
Our graphic designers are integrated into your project from the very beginning. They are involved in the creation of your logo, the webdesign of the site, the newsletters and even any "print" versions. Their objective is to create an efficient and modern graphic design that will optimize the conversion rate.
Development
Our developers create your website, update it, ensure its continuous maintenance and with our Growth Driven Design approach, make it evolve as your companys' needs evolve.
Follow-up and support
Our work does not stop once your site is online! It is now necessary to bring in visitors and build their loyalty. This is where our digital marketing specialists come in, they steer your site towards success while maintaining a competitive watch so that your site sticks to the right trends.
Boost your online sales with digital marketing
---
In the specific context of e-commerce sites, we offer you a global strategy for acquiring and converting new customers, this strategy which adapts itself according to your objectives by:
The distribution of newsletters
Targeted actions based on the profile of visitors
An improvement in your visibility and notoriety
The diffusion of Google Ads (SEA) and Facebook Ads (SMA)
The use of Inbound marketing and marketing automation
The Power of Magento® at the service of your e-commerce
---
This powerful software, leader on the e-commerce solutions market, that we integrate into our services offers many advantages:
Saving time and money
Among the many guarantees offered by Magento®: its speed of execution, simplified offer/product administration, reliability, security and high flexibility make it an ideal partner that can easily be adapted to your project.
Clear statistics on your site's activity
Statistics on visitor flow, visitor behaviour and the most popular products allow you to develop and/or refine your strategy.
Optimized order and stock management
Magento®'s clear interface and intuitive configuration allow you to better manage your inventory, automatically synchronize it with your various suppliers and place orders automatically with them.
Powerful marketing tools
The marketing tools integrated into the platform make it easier to create your online advertising campaigns: discount coupons adapted to visitor profiles, promotional rates, private sales, etc. These are all actions that can be combined with the sending of automated newsletters.
Integrated SEO Tools
The "Magento® SEO" dashboard allows you to better adapt to Google's SEO criteria and improve your SEO.
Responsive Design
To meet the specificities of m-commerce (online purchases from a smartphone) the whole platform automatically adapts itself according to the medium from which your site is accessed.
Multilingual and multi-currency management
The flexibility of Magento® allows you to easily present your offer in different languages while automatically managing foreign currencies.
New : Couple your e-commerce with your store checkout
---
Cash your customers from your tablet to avoid shopping cart abandonment. In addition to saving you time, automating your e-commerce reduces your need for storage space.
This solution also saves you the double stock management (warehouse and e-shop). By encouraging withdrawal from the store, you increase the number of visitors and therefore sales opportunities.
Expand your business with inbound marketing.
As a Hubspot certified partner, we will bring you all our expertise to save you time and money!
Make an appointment with our experts for a free first audit.