Attract the right visitors to your site and convert them into customers!
The behaviour of your target audience has changed
– The digitisation of information has an impact on the behaviour of your target audience, who has greater ease to inform themselves in order to identify the solutions and suppliers that meet their needs.
– This evolution, if not taken into account, is a brake on your commercial development: prospects and decision-makers are increasingly reluctant to be interrupted by unsolicited calls or emails, the buyer has regained power, it is he who decides when and with whom he will communicate his needs.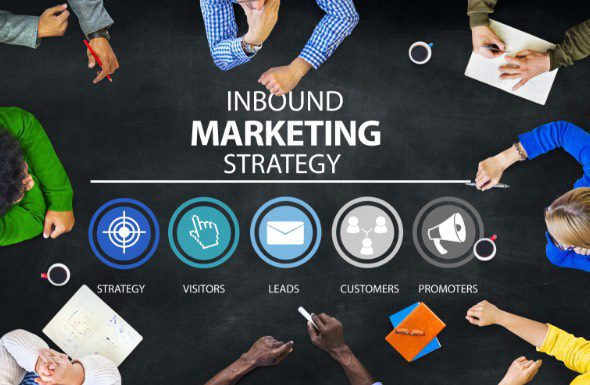 Inbound Marketing is the digital answer to this evolution.
---
Inbound Marketing is a strategy that consists in attracting qualified prospects to your site and engaging them in a relationship with your products or services. The method used consists of creating and distributing content that is judicious and adapted to their needs and characteristics.
The Done agency is a certified Hubspot Partner.
---
The tools developed by our partner hubspot (world leader in inbound marketing software) allow you to capture the attention of your target audience and generate quality leads. As a Hubspot partner for the Grand Duchy of Luxembourg we train and advise you on the proper use of this powerful tool:
we define the profile of your buyer persona and establish their buyer journey
we produce attractive content that will raise their awareness
we digitize your sales cycle (marketing automation)
we analyse your results and advise you on an ongoing basis
The 4 necessary steps of an Inbound Marketing strategy
---
The implementation of an inbound marketing strategy and tools allows your company, your products and services to be found by buyers, and that they contact you or ask you to contact them. Inbound marketing allows you to increase your leads and sales tenfold while significantly reducing your customer acquisition cost.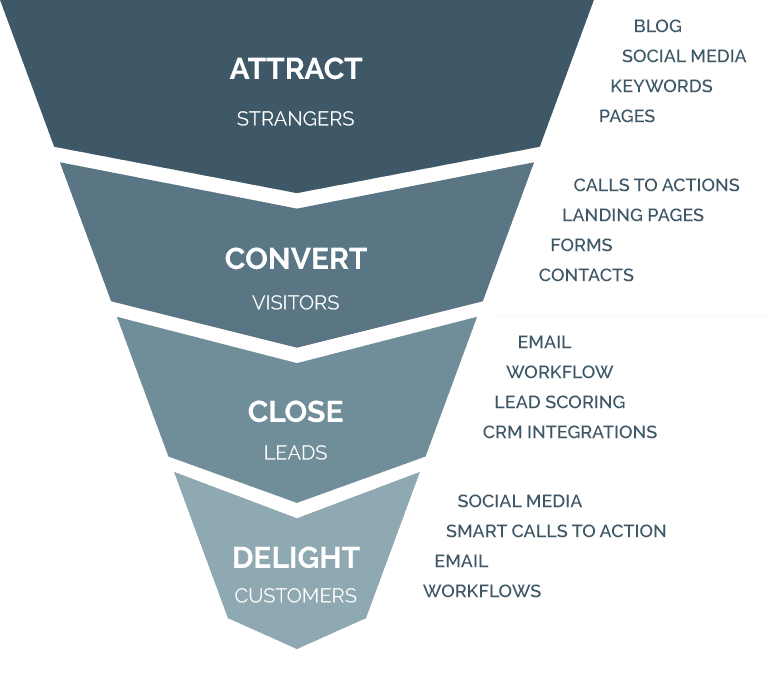 Set Up Your Marketing Software
Get Your Team Started
Build Customer Personas
Build Lead Lists
Setup of BOFU offering
Create SMART Metrics & Reports
Landing pages
Smart calls to action
Email marketing
Workflows
Conversion optimisation
SEO
Smart forms
Monthly reporting
Tutoring
Starter
1890 € (plus tax) / month
Definition Buyerpersonas and annual updates (1)
Definition Customer Journeys and annual updates (1)
Create High-Impact Campaigns (Leadgen/ quarter) (1)
Create Great Blog Content (blogs / quarter) (5)
Business
3700 € (plus tax) / month
Definition Buyerpersonas and annual updates (2)
Definition Customer Journeys and annual updates (2)
Setup of TOFU offering
Create High-Impact Campaigns (Leadgen/ quarter) (3)
Optimise Your Keywords
Create Lead Nurturing Workflows
Create Great Blog Content (blogs / quarter) (8)
Sales Marketing SLA creation
International
7500 € (plus tax) / month
Definition Buyerpersonas and annual updates (4)
Definition Customer Journeys and annual updates (4)
Setup of TOFU offering
Create High-Impact Campaigns (Leadgen/ quarter) (6)
Optimise Your Keywords
Create Lead Nurturing Workflows
Lead Scoring and Nurturing
Create Great Blog Content (blogs / quarter) (30)
Managed social media
Sales Marketing SLA creation
Company wide Methodology Workshop